These five kitchen and bath design staples have gone beyond mere popularity. They are premier elements in many residential renovations. We have incorporated many of these staples into our kitchen and bath remodeling projects.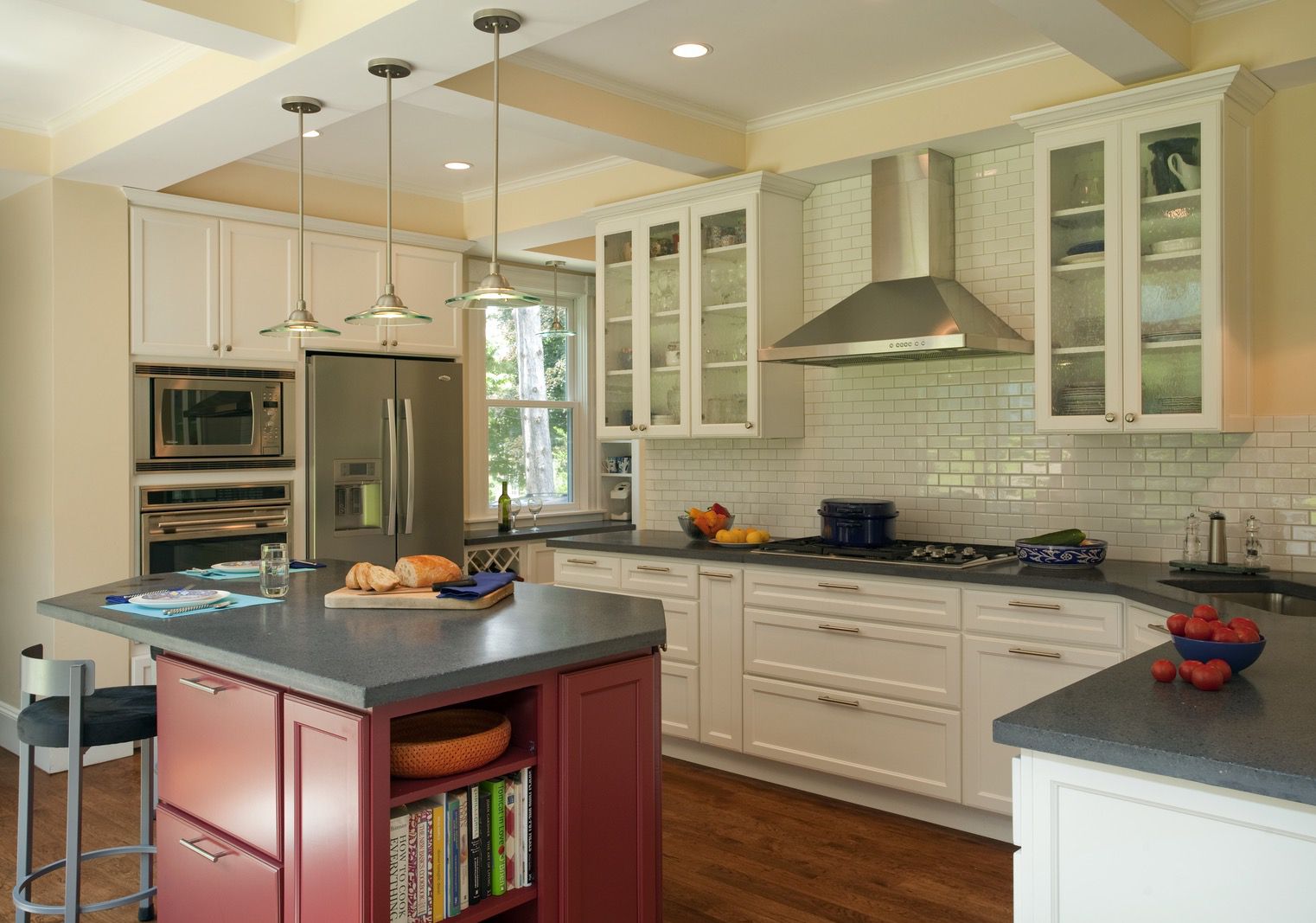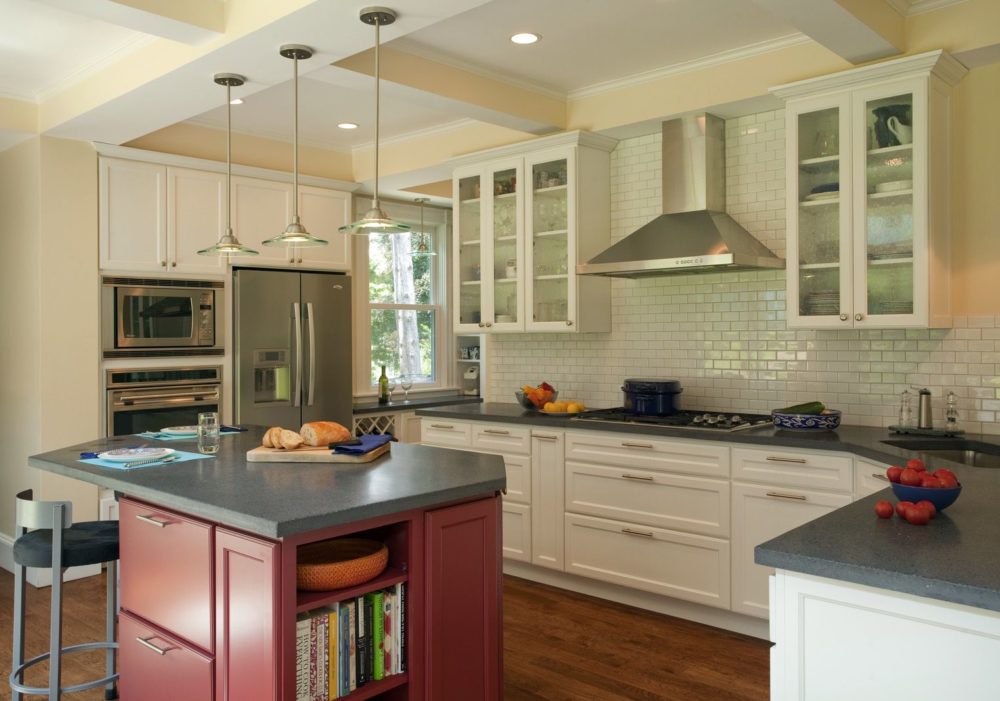 1. Subway Tile
According to our research, subway tile became popular around the turn of the century – the 20th Century – when used to line the walls of New York City's underground stations and tunnels. Since then, subway tile has become a classic, used in kitchens, baths, and even outdoor swimming pools. Subway tile comes in many colors and finishes (crackle, mat, iridescent, etc.) Another way to work with subway tile is to use a contrasting or complementary grout color (for example, black tile and white grout or white tile and gray grout). We love the clean lines of subway tile and its versatility in various design styles (traditional, transitional, modern, eclectic, etc.)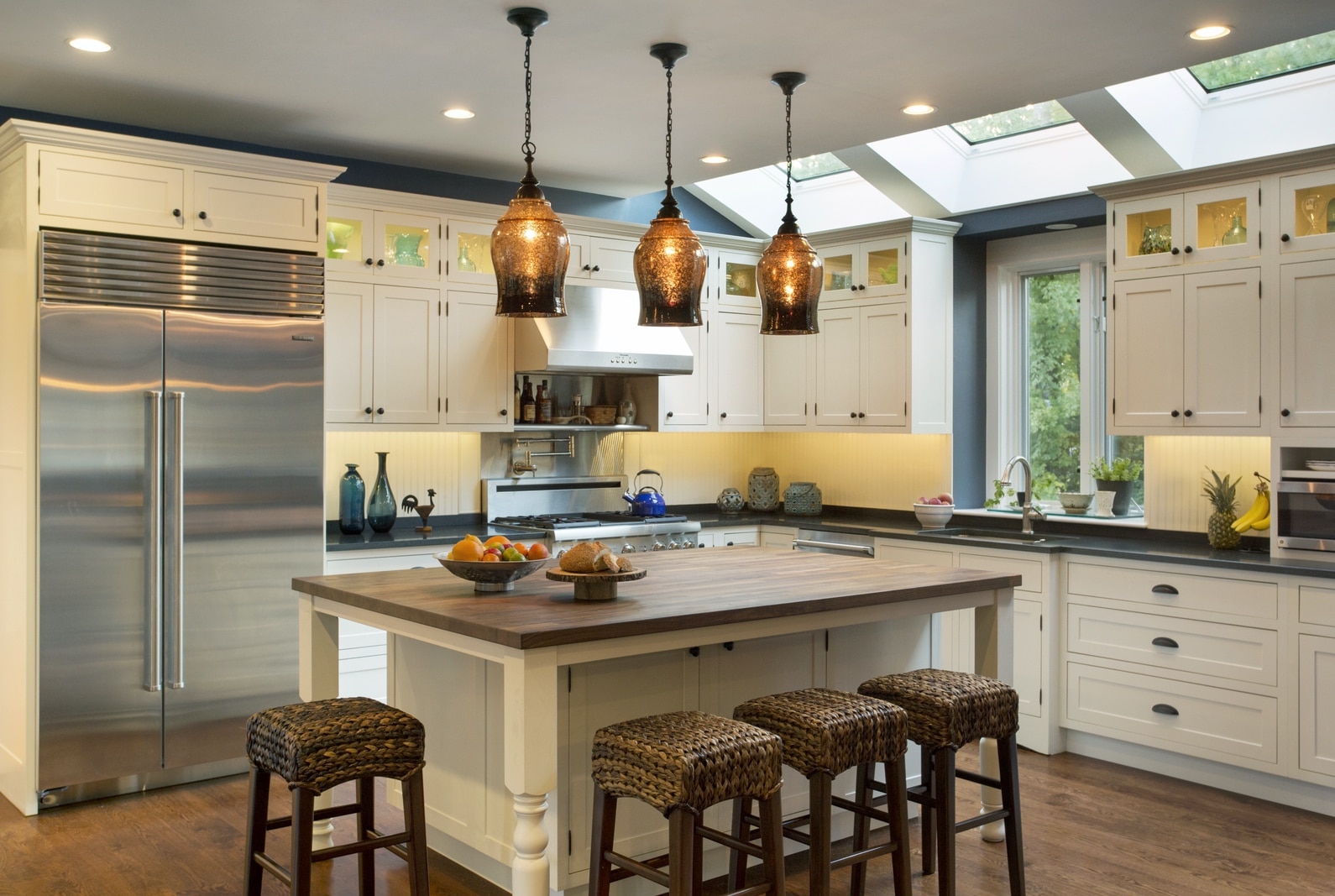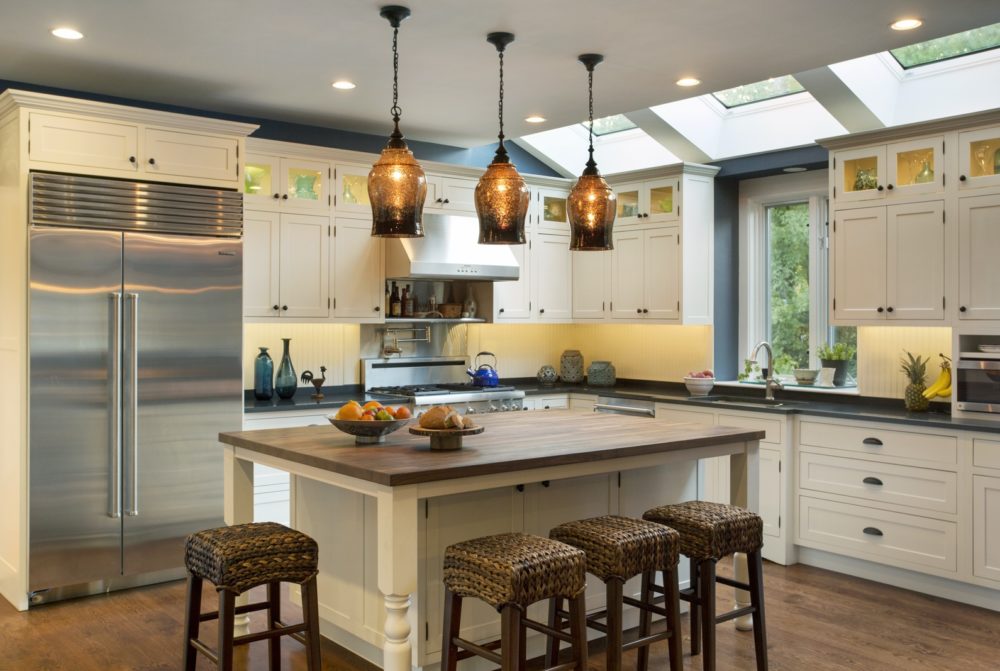 2. Reclaimed Wood
Reclaimed wood can be recycled lumber from an old building or it can be wood milled from very old trees. There are several companies that deal with aged wood products. One of the advantages of using antique floor planks is that the patina is quite beautiful and unmatched by any newer products. Reclaimed wood is often used in restoration projects, upscale homes or projects where sustainability is of prime importance.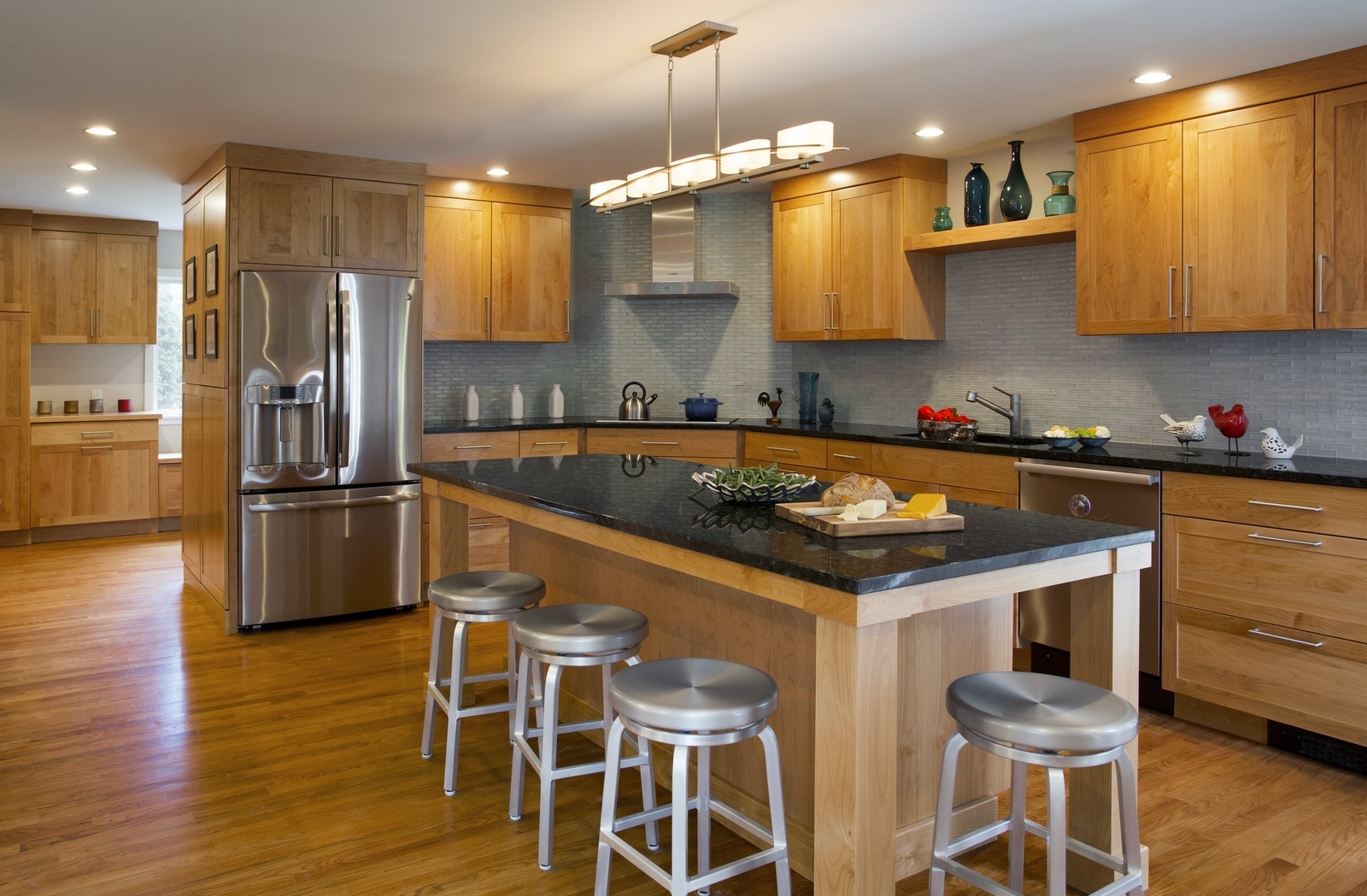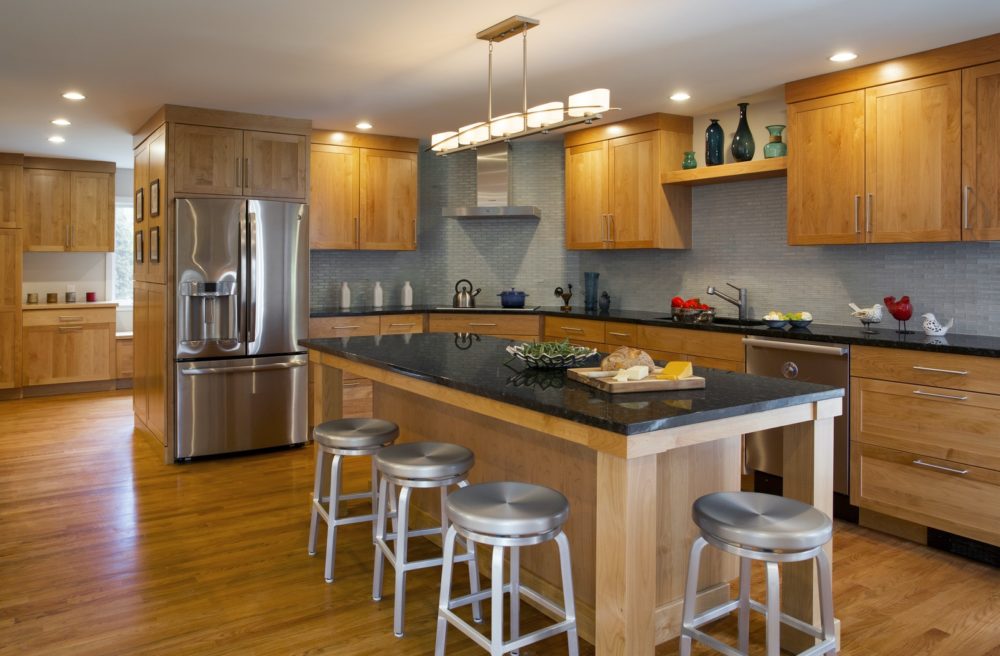 3. Targeted Lighting
In older homes, it was quite common to find a single light fixture in the center of a room. Oh, how times have changed – and technology. Task lighting has been around for a couple of decades but now with LED strip lighting for under cabinets and in closets, we have the ability to illuminate just about any spot. There are even lights for drawers. LEDs stay cool and have replaced older Halogen bulbs. Anyone interested in sustainability might consider switching to LED lighting.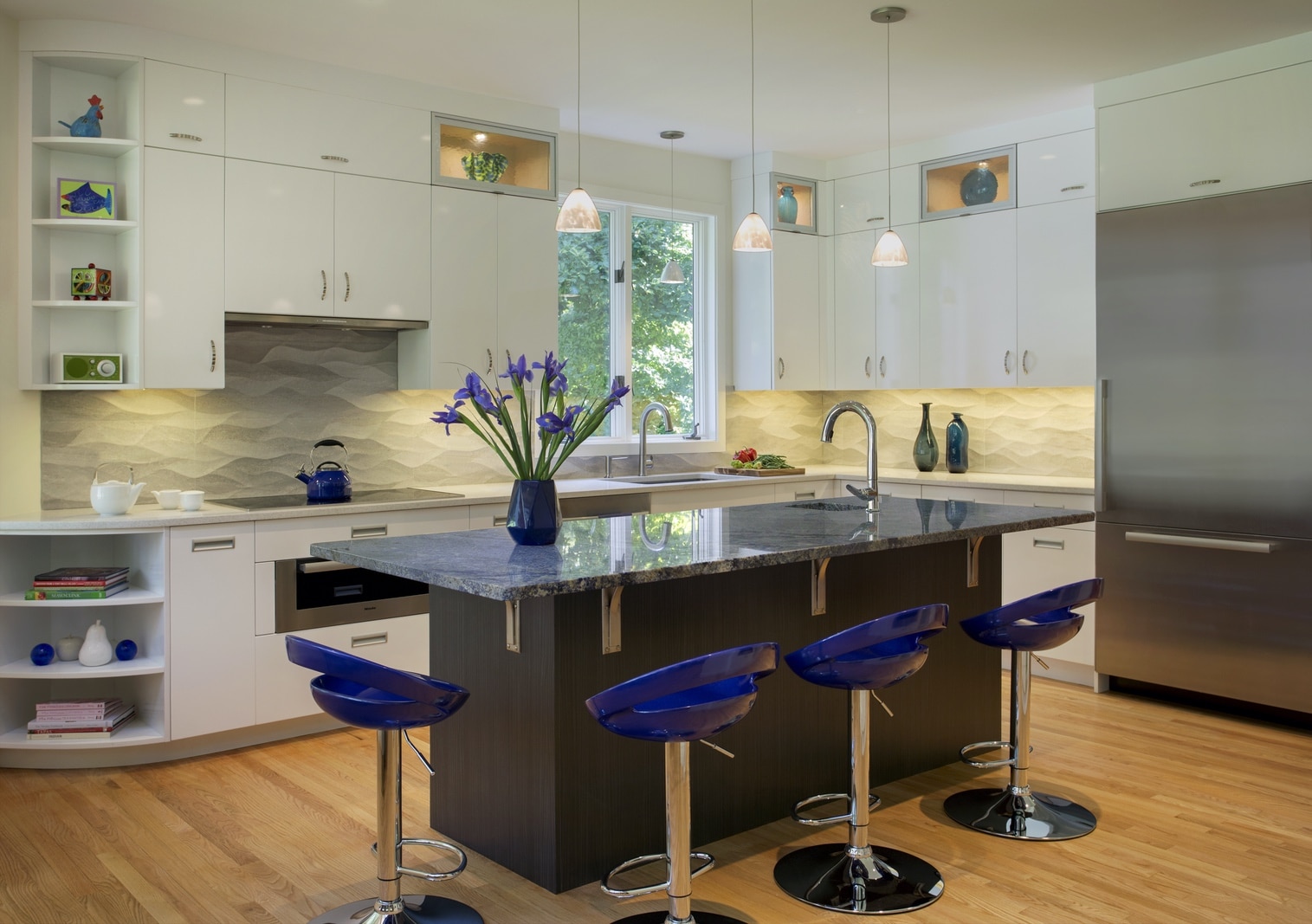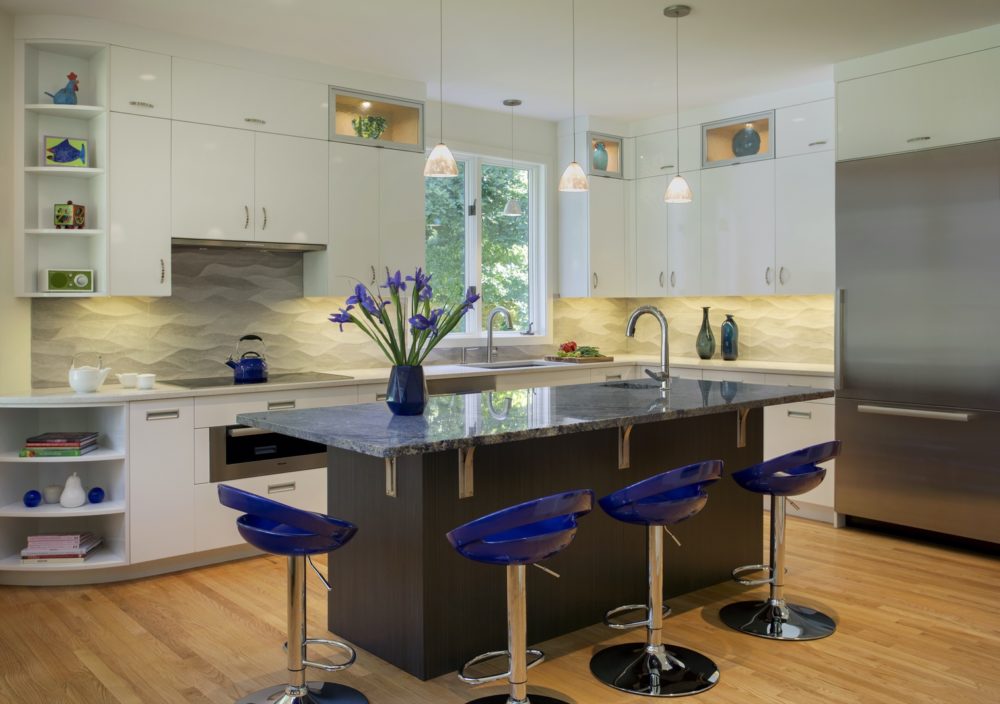 4. Kitchen Islands
Farmhouses often had work tables in the middle of the kitchen where the bread dough was rolled out and other daily chores were handled. Fast forward several decades and the central workspace has reappeared in the form of the kitchen island. Often doubling as either a cooking station or a prep station with a cooktop or sink, some are multi-level to allow for a place to eat or layout a party spread for entertaining. Some larger luxury kitchens even have two islands!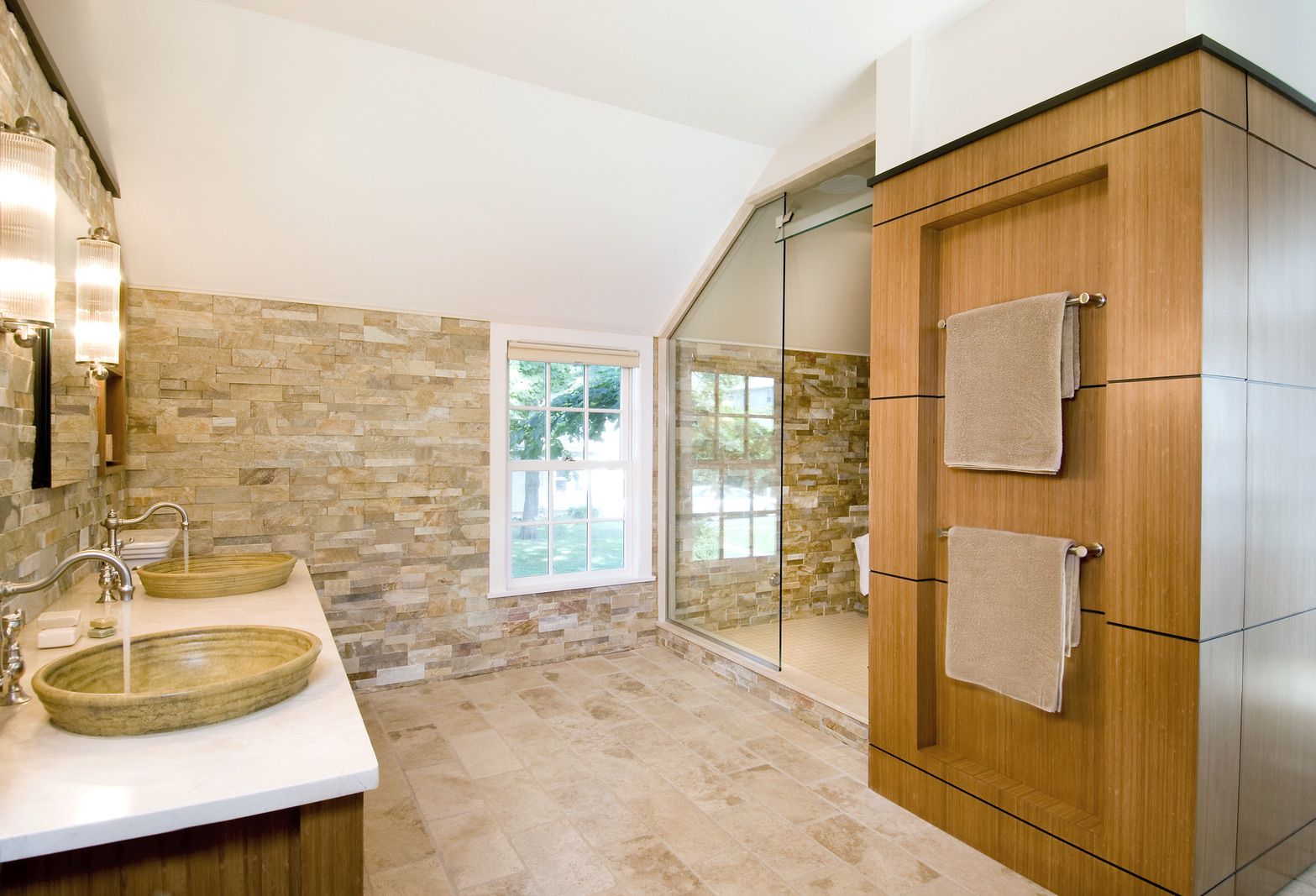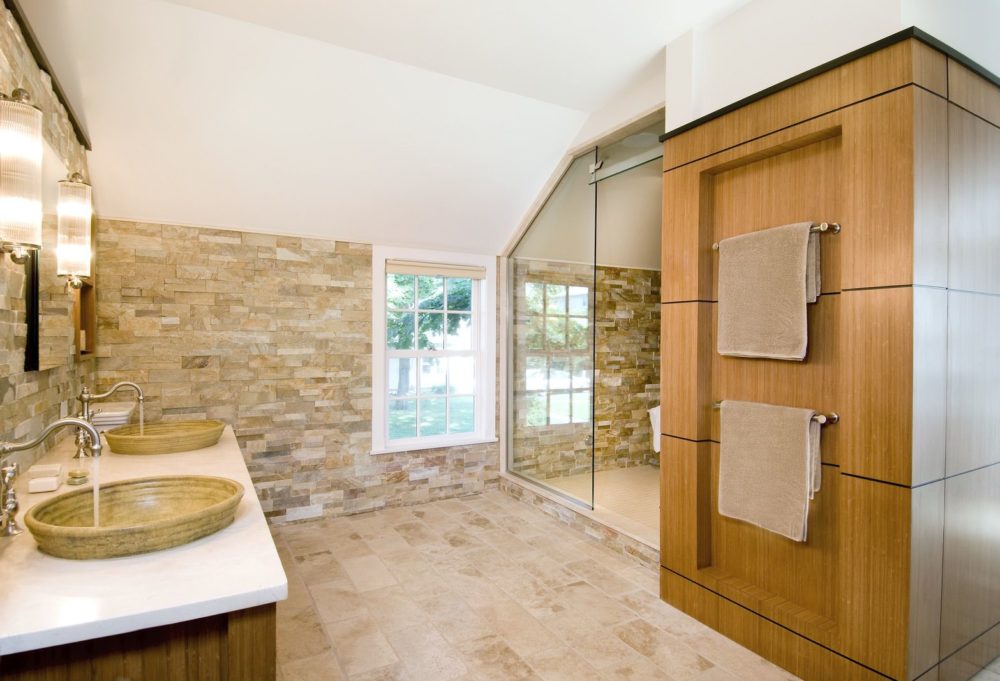 Walk-in Shower
More and more clients are forgoing the tub/shower combination – especially in master bathrooms – and adding custom walk-in showers. Where space allows, the traditional soaking tub is gaining in popularity, but showers are dominating in bathroom renovations. Curbless showers are becoming more sought after as part of the universal design trend and especially helpful for an aging population.